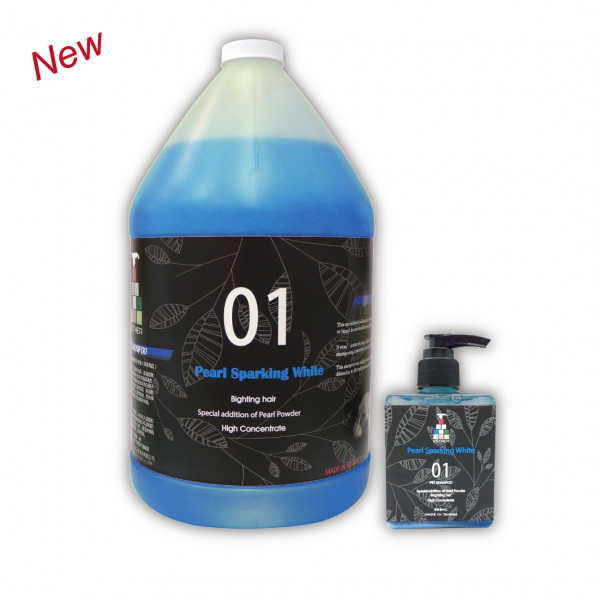 01-Pearl Sparking White
Pearl Sparking White Shampoo
Features:
◎Bighting hair.
◎Special addition of Pearl Powder.
◎High Concentrate.
This special blend will enhance white and light coats without bluing or bleach for use on all breeds of dogs.
It won' tirritate the dog's skin and damage his coat after shampooing. Leaves the coat and skin rejuvenated and clean!
This shampoo is in a highly concentrated form and made to be
diluted up to 30:1 with making it quite economical for the pet owner.
Product Description
Specifications:
◎Pearl Sparking White Shampoo
◎CAPACITY:1 GALLON;200 ml