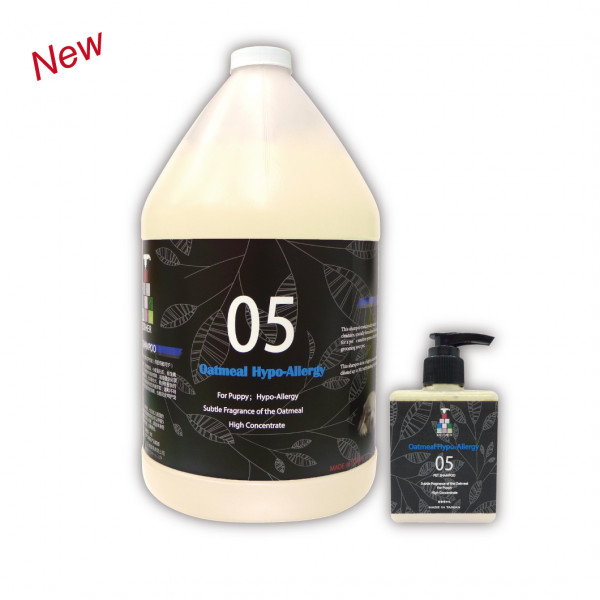 05-Oatmeal Hypo-Allergy
Oatmeal Hypo-Allergy Shampoo
Features:
◎For Puppy; Hypo-Allergy.
◎Subtle Fragrance of the Oatmeal.
◎High Concentrate.
This shampoo contains only nature' s finest blend of natural cleansers, specially formulated with extracts of Oatmeal and made for a pet' s sensitive system is the best options when it comes to grooming your pet.
This shampoo is in a highly concentrated form and made to be diluted up to 30:1 with making it quite economical for the pet owner.
Product Description
Specifications:
◎Oatmeal Hypo-Allergy
◎CAPACITY:1 GALLON;200 ml