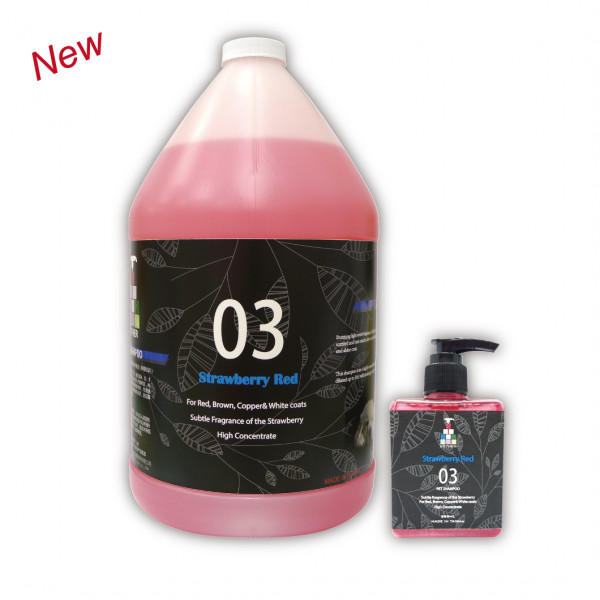 03-Strawberry Red
Strawberry Red Shampoo
Features:
◎For Red, Brown, Copper& White coats.
◎Subtle Fragrance of the Strawberry.
◎High Concentrate.
Stunning light sweet fragrance 1 leaves your pet's coat beautifully scented and best results after conditioning. Helps maintain richness and shine coat.
This shampoo is in a highly concentrated form and made to be diluted up to 30:1 with making it quite economical for the pet owner.
Product Description
Specifications:
◎Strawberry Red
◎CAPACITY:1 GALLON;200 ml