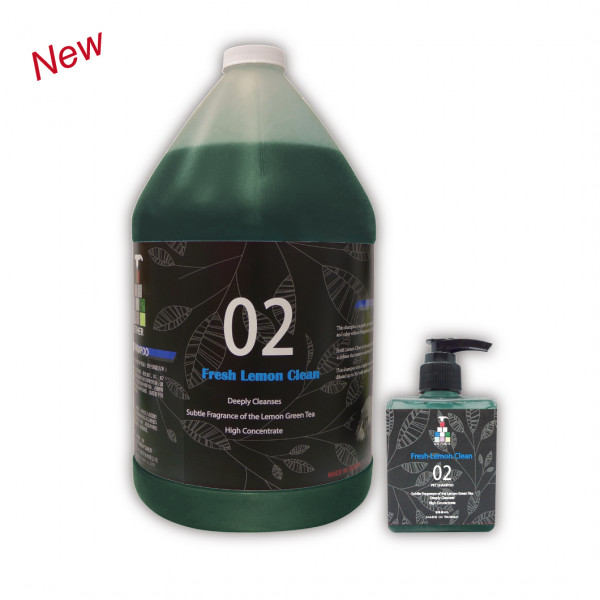 02-Fresh Lemon Clean
Fresh Lemon Clean Shampoo
Features:
◎Deeply Cleanses.
◎Subtle Fragrance of the Lemon Green Tea.
◎High Concentrate.
This shampoo is a gentle, yet thorough, that removes dirt, grime, and odor without being harsh on the skin or coat.
Fresh Lemon Clean is formulated with extracts of green tea and lemon a debase that remove odor issues from a pet's fur efficiently.
This shampoo is in a highly concentrated form and made to be diluted up to 30:1 with making it quite economical for the pet owner.
Product Description
Specifications:
◎Fresh Lemon Clean
◎CAPACITY:1 GALLON;200 ml