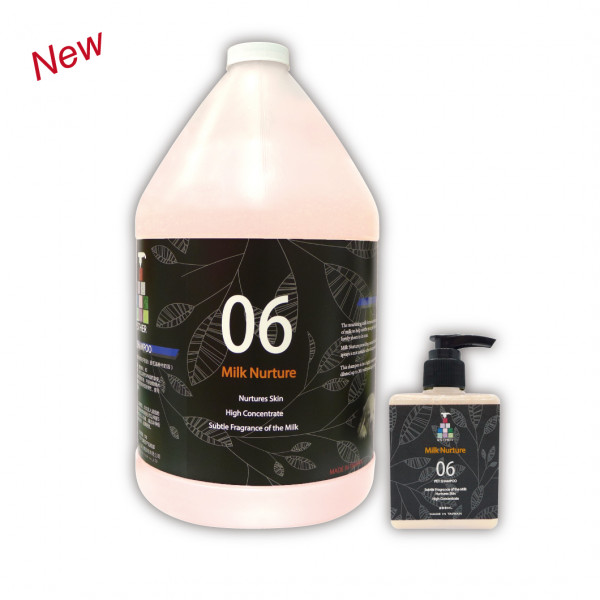 06-Milk Nurture
Milk Nurture Shampoo
Features:
◎Nurtures Skin.
◎High Concentrate.
◎Subtle Fragrance of the Milk.
The nourishing milk formula contains the wholesome goodness of milk to help soothe your pet's skin and impart a healthy, lovely sheen to its coat.
Milk Nurture providing natural moisturizing for skin so finishing sprays is not suitable after shampooing.
This shampoo is in a highly concentrated form and made to be diluted up to 30:1 with making it quite economical for the pet owner.
Product Description
Specifications:
◎Milk Nurture
◎CAPACITY:1 GALLON;200 ml