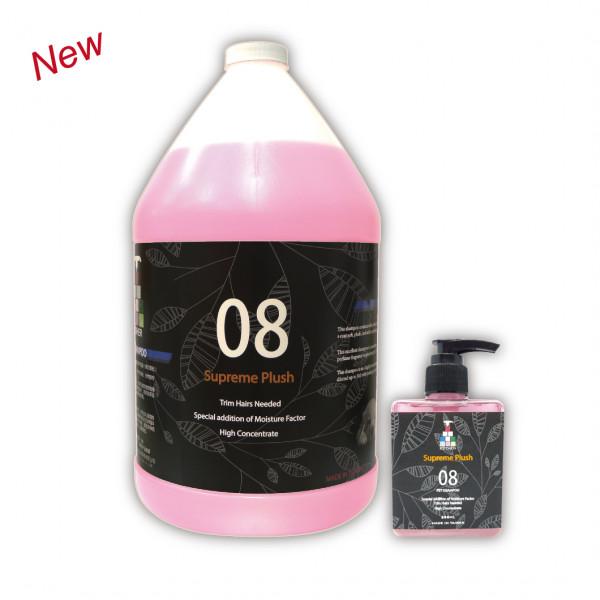 08-Supreme Plush
Supreme Plush Shampoo
Features:
◎Trim Hairs Needed.
◎Special addition of Moisture Factor.
◎High Concentrate.
This shampoo contains with cation that will leave your pet's coat soft, plush, and with a refreshing scent.
This excellent shampoo is a moderate and blended with luxury perfume fragrance to give your pet' s a luxurious spa experience.
This shampoo is in a highly concentrated form and made to be diluted up to 30:1 with making it quite economical for the pet owner.
Product Description
Specifications:
◎Supreme Plush
◎CAPACITY:1 GALLON;200 ml