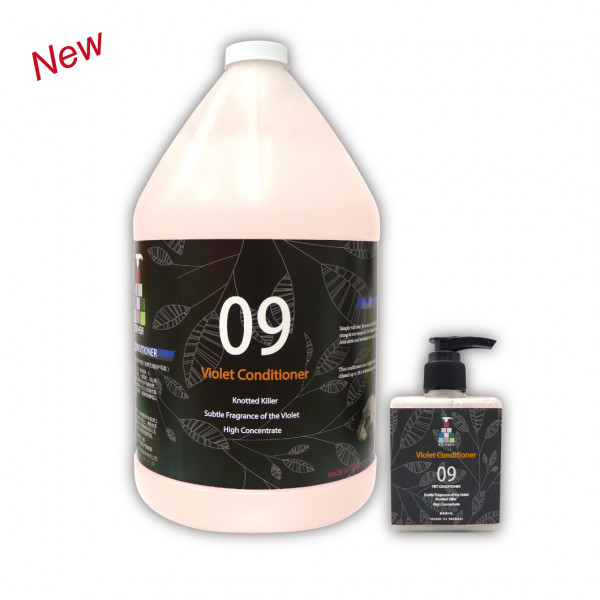 09-Violet Conditioner
Violet Conditioner Shampoo
Features:
◎Knotted Killer.
◎Subtle Fragrance of the Violet.
◎High Concentrate.
Simply rub into the coat and leave in for excellent conditioning, rising is not required. Or dilute into 60 degree hot water for bathing.
Anti static and revitalize the coat. 1000cc dilutes a 2 gallon spray.
This conditioner is in a highly concentrated form and made to be diluted up to 30:1 with making it quite economical for the pet owner.
Product Description
Specifications:
◎Knotted Killer
◎CAPACITY:1 GALLON;200 ml